In this Issue

Contributors


Letters to the Editor


Write to Us


Spread the Word


Back Issues

Index
FEATURE


Talking Nonsense:
old-fashioned terms
for nonsense in English

COLUMNS


Metaphor
What we talk about
when we talk about
words and language


Focus on Language
Awareness:
Introduction
Spoken discourse
Discourse markers
er, erm and OK
UK version ¦ US version

New word of the month
Extreme sports
of the noughties


Top Tips for the CD-ROMs
Phrasal verbs practice
using the CD-ROMs

onestopenglish.com
onestopenglish.com

MED Magazine is just one of a growing family of Macmillan mailing services and websites that are devoted to English teaching. You can keep up-to-date with the latest developments by visiting onestopenglish.com.

onestopenglish.com is a free community resource site for EFL and ESL teachers. The website provides a range of services to the English teaching profession, including professional support, methodology articles, sample chapters, a large databank of teaching materials, and worksheets covering American and British English for all age groups and levels. Scroll down this page for links and more information.
anecdote competition
We'd like to hear your teaching anecdotes so that we can publish stories about what happens in classrooms around the world. We're looking for:
• Funny stories from the classroom

• Horror stories from the classroom

• Disaster stories from the classroom. Your first day as a teacher?
All winners will receive a bag of Macmillan products. This will vary but will always include methodology titles, readers and much more. Each month, one special prize will include a copy of the new Macmillan English Dictionary with CD.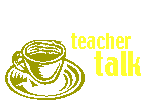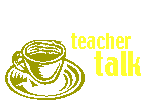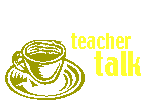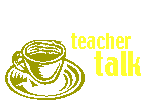 A problem shared is a problem halved, so the saying goes. If you have a problem or question that you'd like some help with, why not post it on Teacher Talk, the onestopenglish discussion forum? There are many ways to benefit from Teacher Talk. Here are some suggestions.
webquest
Don't miss the exciting WebQuest feature! A WebQuest is an inquiry-oriented activity in which most or all of the information used by learners is drawn from the Web. We provide a printable WebQuest and teacher's notes (with answers) to use in the class. Current WebQuests feature Boston, Kingston, New York, Oxford, Dublin, London, Sydney and Los Angeles. Click here for more information.
teacher's log
Visit the Teacher's Log where teachers from around the world share their experiences of teaching English in different countries. All featured letters win a library of books! This month you can read about teaching English in Peru.

lesson share competition
There is now an archive of exciting lesson plans from the Lesson Share competition, with lessons covering writing, reading, integrated skills, grammar and vocabulary, and pronunciation.

There's a new round of the lesson share competition every month, so it's never too late to enter! For more information and to see the winning entries from earlier rounds, click here. The five best entries will win books worth about £100 $140 €160 ¥20000. Click here to see the prizes for this month's competition.