Michael Hoey is Baines Professor of English Language and Director of the Applied English Language Studies Unit at the University of Liverpool. His major publications include Signalling in Discourse (1979), On the Surface of Discourse (1983/91), Patterns of Lexis in Text (1991), which was awarded the Duke of Edinburgh English-Speaking Union Prize for the best book on Applied Linguistics in 1991, and the edited collection, Data Description Discourse (1993). His most recent book is Textual Interaction (2001). He is co-editor with Tony McEnery of a series of books on Corpus Linguistics, published by Routledge, and is Chief Adviser on the Macmillan English Dictionary and Macmillan Essential Dictionary, and the author of the foreword of the Macmillan English Dictionary. His administrative roles include that of Chair of the Assessment and Qualifications Alliance's English Committee. He is also a keen supporter of CAMRA and is currently editing a Real Ale Guide for Southport & District. So if you see him at any of the Macmillan sponsored lectures he is giving, do be sure to tell him where the nearest microbrewery is to be found (and, even better, take him there).

Kerry has a first degree in computational linguistics and an MA in theoretical linguistics from the University of Manchester, specialising in syntactic theory.
For several years she worked as a researcher at Manchester and Essex universities, where in connection with European projects on machine translation, she was involved in computational lexicography, co-ordinating research in computational descriptions of compounds and collocations, and presenting her work in various international academic contexts.
In 1993 she joined Cambridge University Press as a lexicographer/editor and grammar consultant, and worked on a large number of Cambridge learners' dictionaries, including the English Pronouncing Dictionary, the Cambridge International Dictionary of Phrasal Verbs and the Cambridge Learner's Dictionary in print and CD-ROM versions.
In June 2001 Kerry moved to York where she now works as a freelance editor/lexicographer and is involved in a range of dictionary and grammar projects.

I don't know how or when I became a lexicographer, though I think I have always been a linguist. My first degree, in Russian and French at the University of Reading led on to a postgraduate diploma in technical and specialized translation from the Polytechnic of Central London. A long spell of working as a translator, freelance and in-house, brought me to the realization that my passion for languages lay in the individual words themselves rather than in any finished documents I might produce and that translating, while a great discipline, would never allow me the time to 'enjoy' the words.
I returned to academic study and an Mlitt in Slavonic Studies at Cambridge University. There I spent my time analysing and enjoying the language and style of the short stories of Anton Chekhov and wondering how I would ever manage to make a living using my language skills. Freelance work at Cambridge University Press provided the answer and my first non-user experience of dictionaries.
It was through my work on False Friends for the Cambridge International Dictionary of English that I came into contact with the Acquilex project – an international computational lexicography project on multilingual lexical databases. Two years of working as a research assistant on Acquilex provided me with an excellent apprenticeship and finally sealed my fate (in career terms).
Since the end of the Acquilex project in 1995 I have worked as a freelance linguist/lexicographer and revelled in the variety and flexibility this role offers. I have worked on highly commercial software development projects as far away as Silicon Valley in California, on academic research projects closer to home and in Hong Kong and the US and on a variety of dictionary publishing projects, including learner corpora, learners' and native-speaker dictionaries and thesauruses (CUP, Bloomsbury, OUP, Macmillan). Among other things, I seem to have found a niche in developing and executing categorization and coding systems and can usually be found wading up to my neck in words, trying to marshal them into some sort of order while secretly admiring their slipperiness.
Writing articles for the MED resource site provides me with an opportunity to get a few things off my linguistic chest and express some of my admiration for the things that words can do and the problems they can cause their users.
I live in Hackney, London with my husband, Rory.

top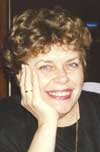 I have been active as a teacher, teacher trainer, author, editor and consultant in the field of Language Teaching for more than 30 years. I began my career in my hometown of Cambridge, Massachusetts, where I was a teacher of high school French and mathematics before moving on to Harvard University, where I taught English as Second Language to university personnel.
From 1977 to 1981 I lived and worked in France, for three years in Paris as a freelance English teacher, and for one year in rural Brittany as an assistant to the Director of a café-theater in the village of Dolo (population 218).
Since 1981 I have been based in New York City, where I am Coordinator of Faculty Development at the Hunter College International English Language Institute of the City University of New York. I also lecture in the graduate programs in TESOL at Teachers College, Columbia University from which I earned an M.Ed. degree in 1989.
My publications include more than 40 textbooks and teacher reference books. My resource books for teachers include Cultural Awareness, Video in Second Language Teaching, and Video in Action. I am Series Editor of the ABC News ESL Video Library, ESL Director and Supervising Editor of the Hello, America multimedia ESL course, and co-author of That's English, a telecourse produced by BBC English and the Spanish Ministry of Education and Science. I am also the primary author of the Environmental Education volume of the electronic journal Language and Civil Society published by the US Department of State. My most recent book, Film, a resource book for teachers, was published by Oxford University Press in 2001.
In addition to being a featured speaker at numerous educational conferences in the US and abroad, I have been a Fulbright Scholar in Bolivia, a Fulbright Lecturer in Chile, an Open Society Foundation Lecturer in Croatia, and a US–Spain Joint Committee Lecturer in Spain. As an Academic Specialist for the US Department of State, I have lectured in teacher education and development programs in Africa, Europe, the Far East, Latin America, and the Middle East.
As a consultant, I have worked on projects for such organizations as Berlitz International, Children's Television Workshop, Encyclopedia Britannica, Microsoft Corporation, and the World Bank.
In my free time, I enjoy opera and classical music. I also enjoy French literature and cinema and am a founding member and Vice President of the Molière Society of New York. I like to visit Paris as often (and for as long) as I can each year.

top



Kati Sule

Kati was born in Hungary. She studied English Language and Literature at the University of Szeged in south-east Hungary and also completed an ELT degree, writing her dissertation on the role of monolingual dictionaries in ELT. She taught English as a foreign language in Hungary and briefly in the Netherlands.

Kati has worked as an ELT editor since 1999. She has been involved in the Macmillan English Dictionary and Macmillan Essential Dictionary projects, and was editor of the Macmillan English Dictionary Workbook. She has also worked on the CD-ROM edition of MED and Essential, and is one of the editors of the Macmillan English Dictionaries resource site.